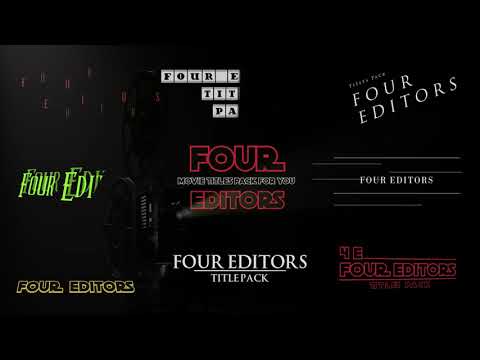 IMDB Movie Titles - 50+
---
Want to give your edit the complete movie look? Our IMDB Movie Titles Bundle gives you the most characteristic movie titles around!
Give your edits the perfect cinematic look with the IMDB Movie Titles. The Titles are based on the most famous movies and will make your videos really stand out. 

Is this your first order? Use: "FOUR10" for extra 10% off! Apply in cart.
FEATURES


50+ Movie Titles
Top movies like: Harry Potter, Lord Of The Rings, The Godfather, Joker, Inception, Scarface, Batman, Pulp Fiction, Starwars, etc...
Royalty-free
Compatible with Adobe Premiere Pro/After Effects/Elements, Final Cut Pro X, DaVinci Resolve (all versions) on Mac and Windows
Professionally handcrafted
Direct Digital Download
Easy to use


And many more...
This product has no reviews yet.